Ann Duberney
Professional Makeup Artist
Ann Duberney is a highly skilled and accomplished professional makeup artist and visionary entrepreneur hailing from McAllen, Texas. With her remarkable journey commencing at MAC Cosmetics, Ann's passion for unlocking the true potential of makeup ignited a relentless pursuit of knowledge and expertise in the beauty industry.
Collaborating with seasoned professionals and dedicating herself to honing her craft, she emerged as a true connoisseur of the art of makeup. Ann's unwavering commitment to understanding the intricate elements of her trade has enabled her to transcend boundaries and create captivating beauty transformations.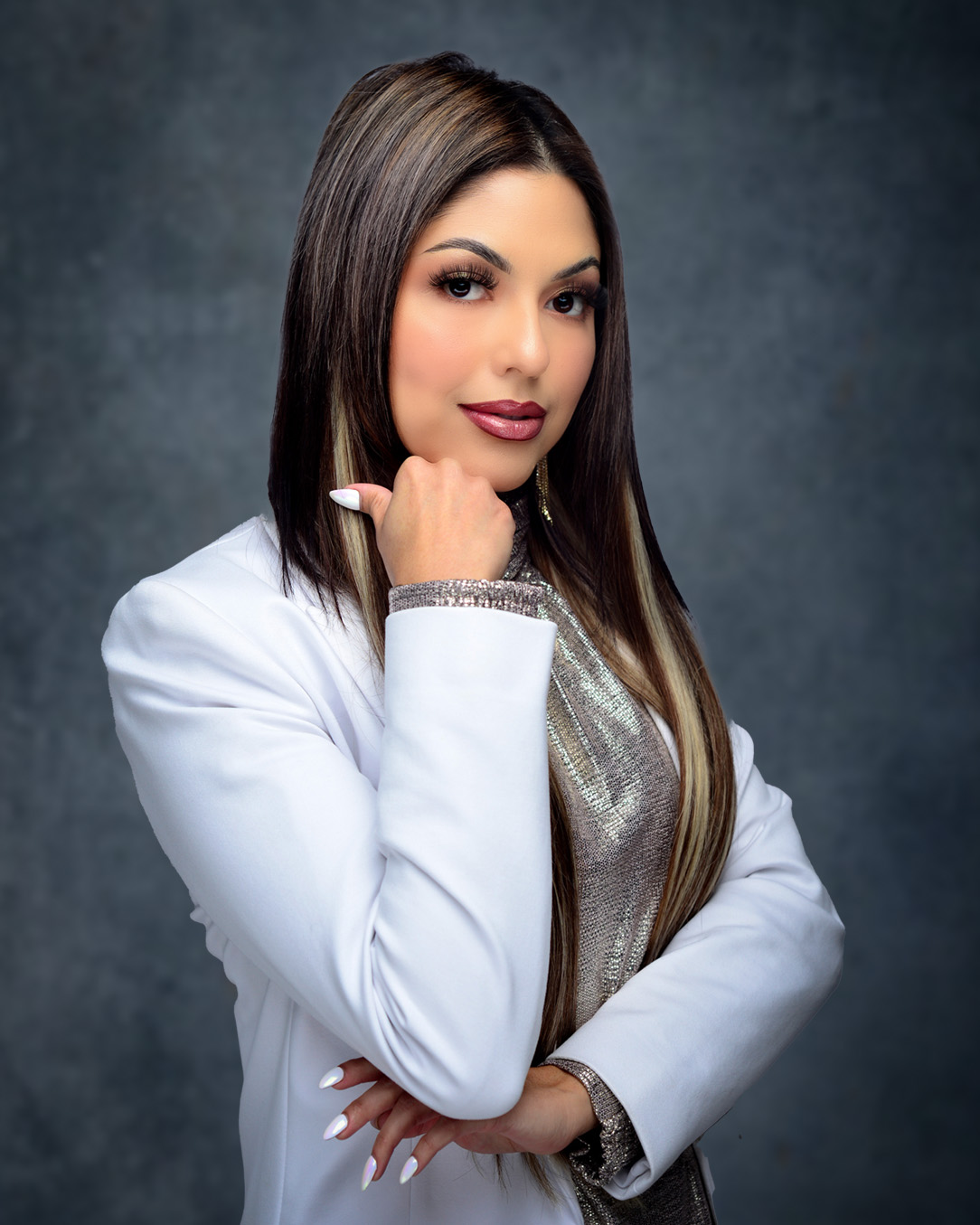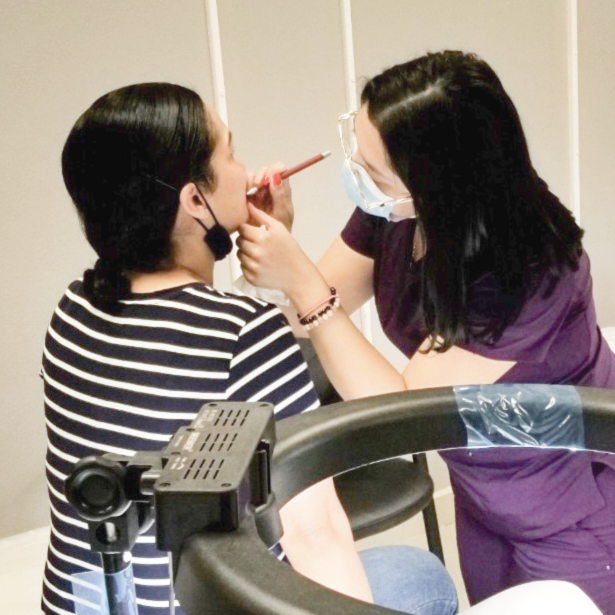 About Me
Ann Duberney is a highly experienced and dedicated freelance makeup artist, renowned for her expertise in the beauty industry. She honed her skills at the prestigious Academy'S by Sviatoslav Otchenash, working closely under the tutelage of the esteemed Marysol Gill. Currently, Ann showcases her exceptional artistry through her independent venture, Academy S, where she offers her services as a freelance makeup artist.
In the wake of the global Covid-19 pandemic, Ann has prioritized the safety and well-being of her clients. She undertook various online courses, including an extensive Infection Prevention and Control program, acquiring certifications such as the Dermalogica Clean Touch certificate and Infection Prevention Training. This commitment to maintaining the highest standards ensures a secure and hygienic experience for all her valued clients.
As a full-time freelance makeup artist, Ann is highly sought after for her exquisite bridal looks, serving wedding parties across the RGV, Houston, and San Antonio areas throughout the year. Additionally, she thrives on collaborative endeavors, bringing her creativity and expertise to editorial and commercial projects. Ann continually expands her repertoire by staying updated on the latest makeup and airbrush trends, consistently refining her craft and product knowledge.
Beyond her professional accomplishments, Ann's passion for makeup extends to educating and empowering clients of all ages. She takes great joy in providing personalized makeup lessons, sharing her knowledge and techniques to help individuals unleash their inner beauty. Whether working in a team environment or enhancing the radiance of wedding parties, Ann's enthusiasm, skill, and dedication shine through in every endeavor she undertakes.
makeup
Lorem ipsum dolor sit amet, consectetur adipiscing elit, sed do eiusmod.Lorem ipsum dolor sit amet, consectetur adipiscing eli
Hair
Lorem ipsum dolor sit amet, consectetur adipiscing elit, sed do eiusmod.Lorem ipsum dolor sit amet, consectetur adipiscing elit
Weddings
Lorem ipsum dolor sit amet, consectetur adipiscing elit, sed do eiusmod.Lorem ipsum dolor sit amet, consectetur adipiscing elit